ELCA Faith Lens's Blog
Weekly Bible studies that engage youth and young adults in connecting world events with the Bible, faith, and everyday life.

Tuesday, March 26, 2019
<![CDATA[
Bryan Jaster, Winchester, VA
Warm-up Question
When was the last time you were at a party?   Why was it happening?  
Party Time!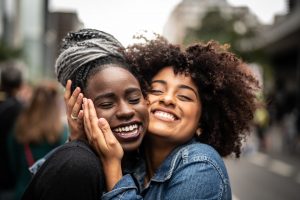 In the beginning of November 2018, fires devastated many communities in California.  More acres burned than had ever been recorded due to the wild fires.  On November 8th, Paradise, California, was entirely destroyed, with 15,000 homes burned and 85 people killed.  It will take decades to recover.  
The Ballejos family, from Paradise, fled the fires and lost track of their dog, Kingston.  He is a 12-year-old Akita, and during the evacuation became frightened and ran away.  The conditions were too dangerous for his family to go after him.  
However, the family is quoted as saying that they never, ever lost hope in Kingston returning home safely one day.  Thankfully, after 101 days on Thursday February 21st, they were reunited!  Even though Kingston smells a little like skunk he likely ate to survive, they are celebrating being together again. 
Discussion Questions
View the video of the family reuniting with Kingston.

 

Would you have given up hope?

   

Act out your reaction if a family pet would have gone missing for 101 days.

 

What is something you have lost that is valuable?

 

Did you find it?

 

If not, do you think you ever will?

 
Fourth Sunday in Lent
(Text links are to Oremus Bible Browser. Oremus Bible Browser is not affiliated with or supported by the Evangelical Lutheran Church in America. You can find the calendar of readings for Year C at Lectionary Readings
For lectionary humor and insight, check the weekly comic Agnus Day.
Gospel Reflection
Who will join the Father's party?
Our story from Luke's gospel story starts with the scum of society (tax collectors and sinners) coming to listen to Jesus.   The religious leaders (Pharisees and scribes) grumble and mumble about Jesus eating with such scandalous types.  They don't like the shady company Jesus interacts and eats with.  They don't like Jesus' kind of party. 
I get them a little.  In a world where we are judged by who we hang with, they judge Jesus by who he eats with and knows. 
The reality for Jesus is that God is throwing a party for outsiders like these.   So Jesus tells a three stories; our lesson includes the third in Luke 15.)
Jesus tells about a father (God perhaps) who is despised by his son. When the younger son asks for his share of what will belong him as an inheritance, he is saying, in essence, that he wishes his father was DEAD!  A dead father equals inheritance now.  The father complies with the request of his son.  He just freely gives away half of what was his to his demanding son.  Crazy.  Perhaps Jesus is saying God the Father is willing to be identified as a hated and seemingly unwise father.  The son takes the money and flees.
Obviously, it doesn't go well for the younger son away from home.  I mean, have you ever thought pig slop looked tasty?!?!?  
In a moment of desperation, he begins to understand his actions have brought him to a situation (knee deep in pig slop!) from which he cannot free himself.  He returns, planning to admit his sin, not be called son, and become a hired hand.  While he is far off the father runs up and embraces him.  It appears the father was sleepless while watching, waiting, and fearing his son was dead, but yet hoping for his return.  God the Father waits with compassion to embrace the lost and resurrect the dead now.  
The son says he has sinned and is not worthy to be called son. Before he can continue, the father launches into full blown party mode, with robe, ring, sandals and fatted calf summoned to signal to all that "this is my son and I accept him."  The son, by passing the "hired hand" status jumps from dead/lost to found/son!  Party time!  
But wait, the older son has been around the whole time.  He, the practical, faithful and serious older son, is angry and does not approve.  Maybe he refuses to recognize that he has only been going through the motions of being alive.  The younger brother was off with prostitutes (he assumes) and he never even got a young goat for time with friends.  Imagine the look on the older son's face when the younger gets a fatted calf, whole community party with dancing and music. 
Discussion Questions
Do you see yourself more as the younger or older son?

 

Why?

 

How does hearing about God acting unwisely, being hated, and throwing wild parties impact your understanding of who God is or what God does?

 

Can you imagine a teenage or young adult son wishing his father dead?

 

How would your father act if you asked today for half of all your family possesses?

 

What kind of parties does your church throw when someone who has hurting and lost has been found?

 

Do these parties offend anyone?
Activity Suggestions
As a group, think of someone you haven't seen in a while.

 

Maybe it's a friend or someone who can't leave home easily.

 

Make a plan to drop by their house with cake, ice cream, candles, music and anything party like.

 

Make a colorful banner with their name on it and a message of love.

 

Go!
Write a note to your parent(s) or a trusted adult.  Talk about how glad you are to be a daughter or son.  Express thanksgiving, regret or whatever you might say trusting that their love for you reflects the Father's love who would throw a party for you in a moment.  Be sure to give it to them!
Closing Prayer
God our party throwing Father!  Thank you for giving us the younger and older son characters all that you give us each day.  Help us to share you joy with all shady characters of the world and not withhold dancing, music and food.  Thank you for finding us when we are lost and bringing us life when we are dead.  Help us to join the party!  Amen. 
The post March 31, 2019–Party Time! appeared first on Faith Lens.
Tuesday, March 19, 2019
March 24, 2019–Changing Minds & Lives
<![CDATA[
Leslie Weber, Chesapeake, VA
Warm-up Question
How would you define the word "repentance"?  Does your definition change if you are defining it in church terms vs. non-church terms?
Changing Minds & Lives
An article on NPR.org (based on a piece heard on All Things Considered) tells the story of Clark Porter, who at 17 was convicted of robbing a post office at gunpoint and sentenced to 35 years.  After serving 15 years, he was released and radically changed his life.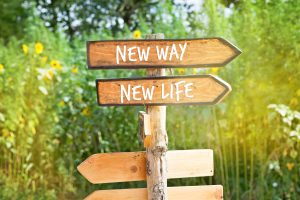 While on probation, he attended Washington University in St. Louis and then boldly asked the Chief U.S. probation officer in his district, Doug Burris, for a job.  The article explains that at first Burris laughed, but eventually took it to the Chief Judge even though he expected her to find the idea even more ridiculous than he did and say "no."  He was wrong; she agreed to give Porter and his idea a chance.
Through his work with ex-felons, Porter, has not only turned his life around, but has had a similar impact on countless others.  The 7-month program includes community service, job searches, and therapy, and has made it possible for other ex-offenders to resist the life they once knew and choose a new way forward.
It is hard work—to break the cycles of recidivism for the participants and break the systems of punishment that have been perpetuated for decades with less than stellar results—but Porter and Burris have become quite the unexpected duo.
Discussion Questions
Identify all the instances of changed attitude or behavior that occurred in this news story. (note: there is more than just Porter's and other ex-felons!)
What do you know about the criminal justice system, parole/probation, and recidivism?
Third Sunday in Lent
(Text links are to Oremus Bible Browser. Oremus Bible Browser is not affiliated with or supported by the Evangelical Lutheran Church in America. You can find the calendar of readings for Year C at Lectionary Readings
For lectionary humor and insight, check the weekly comic Agnus Day.
Gospel Reflection
It is easy to get caught up in the image of the man in Jesus' parable declaring that the fruitless fig tree should be cut down.  It can be frightening to think that you might be that fruitless fig tree in God's eyes and, therefore, you will be cut down. It is easy to read the words "unless you repent" with that same terror in mind. Many Christians would read that repeated warning with its associated command as a work—something you must in order to be saved.
As a Lutheran, this reading makes me cringe.  There is nothing that I have to do in order to be acceptable to God and gain eternal life.  We are saved by grace through faith, which is a gift of the Holy Spirit—AND SO IS REPENTANCE!
If you google "repent," the first definition shown is "feel or express sincere regret or remorse about one's wrongdoing or sin."  However, that definition is lacking when you look at the Greek word which we see used in Luke 13, "metanoia," which Merriam-Webster defines as "a transformative change of heart; especially: a spiritual conversion."  "Metanoia" is a compound word of "meta" (meaning change) and "nous" (meaning mind).
In a letter from 1518, Luther talks about discovering this definition.  The Latin word he had always read in these passages had only meant remorse and the acts of penance imposed by the church. In the letter, he thanks his colleague for opening his eyes to the true meaning of the scriptures. He now understands "metanoia" or "repent" as "the transformation of one's mind and disposition" (Luther's Works 48 p.66) and "coming to one's right mind and a comprehension of one's own evil after one has accepted the damage and recognized the error." (LW 48 p.67). He highlights that the Latin word misrepresents the true meaning of the Greek, because it "suggests more an action than a change in disposition" (LW 48 p.68).  Luther goes on to explain that "this change is accomplished [by] the grace of God" (LW 48 p.67).
Our feelings of contrition, the reorientation of our minds, and changing of our behavior are not things necessary for God to love us, but instead are a result of God already loving us.  Because Christ already died for us and the Holy Spirit lives in us, we are able to repent and "bear fruits worthy of repentance" (Luke 3:8, NRSV).
Repenting is a daily discipline—an acknowledgement that God is constantly turning us back around to focus on Godly things.  It is not just a personal thing though; groups, communities, and institutions can also participate in repentance—admitting they have done wrong or fallen short and then take steps to prevent history from repeating itself—all by the grace of God!
Discussion Questions
What are some things for which your worshipping community needs to repent?
What might repentance look like in those cases (i.e. how do you/they make amends and change behavior in the future)?
Activity Suggestions
Make time and space for personal confession, if time, space, and resources allow, you can have each person write their confessions (those things for which they repent) on dissolving paper, flash paper, or regular paper and have them dispose of them with water or fire.

 

No matter how you do the confession part, be sure to announce assurance of absolution; if you need help with that part—ask your pastor!
Brainstorm a list of ways that your congregation might consider repenting (changing behavior for the future) and share it with the leadership.
Play an epic game of pin the fruit on the tree!

 

Split into teams or work as one group against the clock to brainstorm acts "worthy of repentance" and write each one on a cutout of a piece of fruit.

 

Have participants, while blindfolded, try to stick them on a big picture of a tree on the wall.

 

If they fail, have the rest of the team help "re-aim" them.
Closing Prayer
Creator God, thank you for loving us even when we fall short and fail to bear good fruit.  Help us to turn our minds, hearts, and lives towards you.  In Jesus' name we pray, Amen.
The post March 24, 2019–Changing Minds & Lives appeared first on Faith Lens.
Tuesday, March 12, 2019
<![CDATA[
Drew Tucker, Columbus, OH
Warm-up Question
What is it like to rebuild something that has been broken or destroyed, especially something you care about? Think about anything from relationships to toys, from sandcastles to careers.
Rebuilding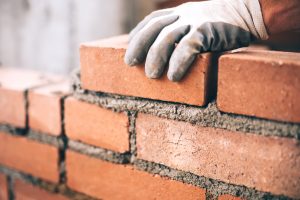 After nearly two decades of war, Iraq is rebuilding. Cities like Baghdad are bustling with new fashions in clothing and old favorites in food. Mosul, formerly a stronghold of ISIS, is further behind the process but still showing signs of renewed vibrancy. Across the country, the landscape is scattered with rubble of the old and reflections of the new. This article details the difficult process, complicated by both political and religious divides, of rebuilding for the Iraqi people.
What's clear is that natives loved this land. They lost homes, businesses, landmarks, mosques, churches, art, antiquities; and most irreplaceable, countless loved ones, to war. More than can be remembered is gone. The destruction, initially related to the U.S. led coalition's War on Terror, was furthered by wars in Afghanistan and Syria, as well as political strife in Egypt and Turkey. Militants within and without led to the rubble, but the locals are the ones who rebuild life from the ashes. There's a relentless hope to this kind of life after seemingly endless destruction. Rebuilding happens after woe.
Discussion Questions
Imagine what it is like to rebuild life after a war. What kind of energy would that take?

 

When rebuilding is happening with conflicts still nearby, how should we balance the hope for a new life with a realism about the present dangers?

 

How can you connect your life experience with the stories of those rebuilding in Iraq?
Second Sunday in Lent
(Text links are to Oremus Bible Browser. Oremus Bible Browser is not affiliated with or supported by the Evangelical Lutheran Church in America. You can find the calendar of readings for Year C at Lectionary Readings
For lectionary humor and insight, check the weekly comic Agnus Day.
Gospel Reflection
Jesus's ministry happens in a conflict-laden Israel, and no place is more susceptible to that strife than Jerusalem. Jesus is warned by Pharisees, who are often religious opponents, that Herod plans to kill him. Herod, who claims Jewish ethnicity, is a puppet governor of Rome. Roman occupation of Israel began nearly seventy years before Jesus's ministry, so few of his listeners would remember a time without an occupying army, religious zealots, and political factions constantly struggling for control. In the midst of this struggle for power, Jesus dared to claim Israel's lordship and displayed divine ability by healing illnesses, casting out demons, and forgiving sin. So of course Herod would want to kill Jesus, who captured the hearts and minds of people Herod meant to control. 
Yet, in the face of that threat, Jesus refuses to run, continues his work, and laments the impending destruction. That's an impressive, daunting disposition. Scripture tells us that Jesus eventually dies of this conflict. History tells us that the temple is eventually torn down by Rome as a punishment for continued revolts against the empire. That's what the desolate house business is all about. Much like present day Iraq, 1st century Israel suffered massive destruction due to the wars sparked by various powers vying for control. Jesus sees the end result of this conflict, and so calls out woes to Jerusalem, a city that he loves deeply, full of people he loves dearly.  Yet, he also sees a future time when rebuilding will happen, foreshadowed in his own resurrection. In the midst of this conflict, Jesus refuses to stop working for the good, even amidst the woe. Jesus refuses to run away, even amidst the knowledge that his life is on the line. Jesus's penchant for life bears even the immediacy of death. Perhaps most striking is Jesus continued love for this place. Like the present day residents of war torn lands, so too Jesus knows what it is  to love a place wrecked by division, to love even a people who are a threat to his life. 
Lent is a journey that recalls Jesus's walk toward his own personal destruction, humiliation, ultimately his death. Yet, Lent is also a preparation for life after the woe. It's preparation to rebuild. Rather than resign ourselves to the shadows of the tomb or the destruction of our city, we enter the disciplines of Lent to prepare for Jesus's resurrection after the woe of his death. We build an ability to say "blessed is the one who comes in the Lord's name." We bear with the sorrow of death and prepare for the abundance of God's divine life. 
Discussion Questions
Why do you think the Pharisees were the ones who warned Jesus about Herod's plans to kill him?

 

What does it say about Jesus that he refuses to run away from the conflict he's facing?

 

How can we emulate Jesus's focus on life in the face of division or destruction in our lives?

 
Activity Suggestions
Perform an upcycling project together. Use garbage or recyclables from the church to create something new and beautiful together around the theme of new life. Consider turning drink containers into planters, newspaper into papier-mâché, or a collage from magazine clippings.

 

Develop a compost heap or barrel with food scraps from food and other naturally compostable items from the church. Teach them about the power of new life that comes from the natural decay of once living materials.

 

Teach students how to make the ashes for (next) Ash Wednesday with dried palms or other plant matter. Check out this short video for instructions. Talk with them about the realities of death and the promises of resurrection.

 
Closing Prayer
God of restoration, you love with a commitment stronger than the grave. When we encounter unimaginable struggle, remind us that you continue to work on our behalf. When we live through unspeakable suffering, remind us that you refuse to run away. When we fear the worst, remind us that you lived through the worst to bring us the very best of all, abundant and everlasting life. We pray this all in the name of Jesus: Amen.  
The post March 17, 2019–Rebuilding appeared first on Faith Lens.
Tuesday, March 5, 2019
March 10, 2019-The News ME-dia
<![CDATA[
Ginger Litman-Koon, Isle of Palms, SC
Warm-up Question
Where do you get your news? How do you hear about things going on in the world?
The News ME-dia
The latest news media app, News360, advertises that it will tailor the news you read to your exact tastes and interests: "News360 brings the most interesting news stories from around the web, tailored individually to each one of our 7+ million users worldwide. Whether you're into Cryptocurrencies or Crochet, News360 can find the content you care about. News360 will keep learning about your tastes as you use it." Whether we subscribe to News 360, the New York Times, Fox News, or just scroll through Facebook and Twitter, the news we see and hear can often reflect the news we want to hear. If one news outlet affirms our worldview, we keep reading. If another offends us, we block it. The possibilities and perspectives to choose from are endless, when it comes to processing what's going on in the world around us.
A lot can be learned about a person by looking at their subscriptions. That could be the news media you subscribe to, or things like satellite packages, Youtube channels, podcasts, or other publications. A subscription is more than casual consumption. It implies commitment to the content, products, or message being offered. The online or print media we surround ourselves with begin to describe what stories we "buy into,"and even define the over-arching narrative we use to shape our own personal worldview. We all subscribe to different stories – from one source or another – and the more influences we come in contact with, the more stories will be competing for our attention and commitment.
Discussion Questions
What do you subscribe to? Online or otherwise?
If you made a list of your subscriptions, what would it say about you?
Do you think media content influences you? How?
First Sunday in Lent
(Text links are to Oremus Bible Browser. Oremus Bible Browser is not affiliated with or supported by the Evangelical Lutheran Church in America. You can find the calendar of readings for Year C at Lectionary Readings
For lectionary humor and insight, check the weekly comic Agnus Day.
Gospel Reflection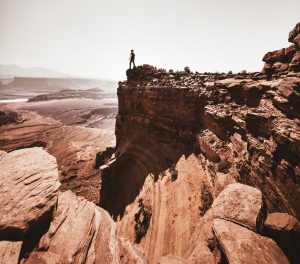 In the reading from the Gospel of Luke this week, we hear a set of exchanges between Jesus and the Devil in the wilderness. Jesus is about to go out and begin his public ministry. He's gathering disciples, teaching them about the kingdom, and setting out to spread the story of God's love that he was sent to earth to bring. First, however, he undergoes a time of trial. Jesus' temptation in the desert is a feat of strength – both physical and spiritual – to prepare him for the journey to come. This test will show if, in his humanity, Jesus can hold on to divine truth in the face of temptation. 
In this passage, we overhear the conversation between Jesus and the devil. What we hear in their dialogue is the juxtaposition of God's story with the devil's story, of God's Truth vs. the Devil's truth. God's Truth is that true happiness comes from God alone. The Devil's version of the truth is this: You can have what you want, as much as you want, when you want it… if you're only willing to play by his rules. 
The Devil comes at Jesus trying to convince him of a story where bowing to temptation, earthly power and the ways of darkness produce results that will satisfy us. In contrast, God's story is that God who is faithful, loving and full of mercy, can alone provide us with what we truly need, want and desire.
And Jesus had a choice. He could cave to the persuasive and sometimes overpowering story that the ways of darkness try to get us to believe…Or he can cling to God's Word, hold tightly onto faith, and let God's story win out over the Devil's lies.
In a way, this is the struggle that is lifted up by this season of Lent. During Lent, we are invited to shore up our footing as we stand on God's Word, to stand up to the temptations of the world  that strive constantly to draw us away from God. Lent is an opportunity to re-commit ourselves to God's narrative, to strip away the false narratives of the world, and let the story we know to be true to take root and grow in our lives.
Discussion Questions
Do you think it was hard for Jesus to face the Devil in the wilderness? Why or why not?
Is the Devil's version of the truth tempting?

 

What temptations do people struggle with today?
What are ways we can immerse ourselves in God's story?
Activity Suggestions
Build-A-Story:  Create a silly story one word at a time. Have one person start with a word, and then go clockwise around the room, creating a story. Each person can say one word or say "period," to end a sentence.
Closing Prayer
Merciful God, open our hearts to hear your voice speaking truth in our lives. May your story of salvation guides us as we walk together in faith. Amen.
The post March 10, 2019-The News ME-dia appeared first on Faith Lens.
Tuesday, February 26, 2019
<![CDATA[
Mary Ellen Helms, Loveland, OH
Warm-up Question
If you could relive one of your past days over and over again, which day would it be and why?
Best Day Ever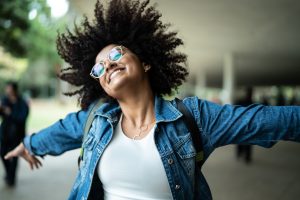 Many of us have had a day or two in our lives that we look back on and think, "Wow! That was the best day ever!"  Maybe it was the perfect summer day where you spent it with friends from early in the day until late in the evening.  Perhaps the "best day ever" included a lot of your favorites: foods, music, people, and more. There's a chance your best day ever included an amazing accomplishment: passing a difficult test, achieving an athletic accomplishment, producing a school play that received rave reviews, or something equally exciting. Of course,  we can't easily recall the "best day ever.  Many awesome things happen to us, but part of what makes them special is how rare they are. 
 A quick Google search about "Best Day Ever" provided a variety of results without much substance. There were some academic articles about happiness, some news articles about lottery wins turned bad, and a few 'feel good' stories.  There is no one definition of "the best day ever."
I did learn there is a Spongebob Squarepants episode of the same name.   Wikipedia describes the show in detail!  In the episode, our protagonist (Spongebob) sets off with plans for the BEST DAY EVER but instead, his friends keep needing big favors from him.  In his kind and compassionate way, Spongebob puts his own plans on hold and comes to the aid of Sandy, Patrick, and Squidward.  Feeling sorry for himself at the end of the episode, Spongebob prepares to give a speech about how his friends had taken his BEST DAY EVER and turned it on its head.  Instead, his friends remind him that the perfect day may not exist, instead he spent the day helping others.  Spongebob wraps up the episode singing his song, "The Best Day Ever" over and over again.  When Squidward asks Mr. Krabs how long they have to keep up the performance, Mr. Krabs replies, "Just 'til his little heart gives out, Squidward. Just 'til his little heart gives out."
Discussion Questions
How does SpongeBob Squarepants' Best Day Ever compare with your own best day?
Have you ever had a terrible day turned good?

 

Has there ever been a day where your expectations were turned completely in another direction?

 

Through serving others, we often find joy.

 

Can you describe a time when serving others provided you with a great day?
Transfiguration of our Lord
(Text links are to Oremus Bible Browser. Oremus Bible Browser is not affiliated with or supported by the Evangelical Lutheran Church in America. You can find the calendar of readings for Year C at Lectionary Readings
For lectionary humor and insight, check the weekly comic Agnus Day.
Gospel Reflection
I get Peter.  He just says it like it is and really seems like a normal guy.  In verse 33, he says to Jesus "'Master, it is good for us to be here; let us make three dwellings, one for you, one for Moses, and one for Elijah". Peter is having the BEST DAY EVER.  At this point, the disciples have seen Jesus perform miracles, serve the poor, listen to the marginalized, and fulfill prophecy.  Peter is wanting to capture this moment and just stay there as he is having his best day ever.  After a special retreat with Jesus' closest disciples, Peter wants to keep the miracles happening.  He wants to preserve this moment forever.  Of course, you may know the rest of the story – God speaks, Jesus becomes a little less "shiny", and they eventually go down the mountain together the next day.
I am sure that many of us who have been on retreats, mission trips, discipleship tours, or to the ELCA Youth Gathering can remember wanting to hold onto the Holy Spirit moments.  I remember coming back from my first Youth Gathering begging my pastor to turn every service into wild, raucous Gathering-style worship with Conga lines, hip hop, and more. My pastor was patient and reminded me, even Jesus came down the mountain.  Real life is waiting for us on the other side of mountaintop experiences.
Jesus, too, had more real life work to do.  In fact, the story immediately following the transfiguration is a healing of a boy who is struggling with a demon.  Jesus still has lots more teaching to do before his death and resurrection.  
Something that does change from this moment on is the understanding and revelation of Jesus' power to those three disciples. Without a doubt, they remember this moment and I'm sure spent much time pondering the experience in their hearts. I imagine they had trouble talking about what an amazing experience they had shared. My own holiest moments have sometimes left me without words, too. 
Discussion Questions
How do you think the disciples felt when Jesus' appearance changed in front of their very eyes?

 

How would you have felt?
Have you ever had a "mountaintop experience"?

 

What was it like to experience God in fresh ways?
How can you keep experiences like retreats, mission trips, exciting once-in-a-lifetime moments alive after they happen?
Activity Suggestions
Plan an amazing mountaintop adventure with your friends (even if it's just pretend!).

 

Talk about everything you can do to prepare (the who, what, when, where questions).

 

How can you build in space for encountering God?

 

How can you bring your experience home to those who will not join you?
Write thank you letters to someone who joined you on a mountaintop experience.

 

Maybe it was another member of the youth group that left a mark on your heart or an adult guide or service partner.

 

Give them thanks for their investment in your life and let them know what a difference that opportunity has made for you.
Closing Prayer
Most Holy God, thank you for meeting us on the mountaintops of our lives.  Thank you for showing us your power and majesty in the middle of special experiences that we hold onto tightly.  We ask that you would give us the chance to continue living into these opportunities. Give us memories that last and strength for when life seems like it is more valley than mountain. Help us remember that we are called to come down from the mountain and continue our lives even with renewed purpose.  Amen.
The post March 3, 2019–Best Day Ever appeared first on Faith Lens.
Tuesday, February 19, 2019
February 24, 2019–Beyond Enemies
<![CDATA[
Ellen Rothweiler, Des Moines, IA
Warm-up Question
What does it look like when you love your enemies? What words would you use to describe this kind of love? 
Beyond Enemies
The 61st Annual Grammy's were held on Sunday, February 10 and Alicia Keys hosted the event. She opened the evening with a message of love and connection through music. She described music as "what we all love" and a "shared global language" and a way to "celebrate the greatness in each other". On a night of competition, in a tough business, Keys reminded the room and all those watching of our shared humanity and that most of all we should share love. She invited other women on the stage with her, sharing the spotlight, to share what music has meant in their lives.
When the world tells us that a person or group of people are our competition, threatening our success and way of life, it is hard to love them. The nature of self-preservation is to defend what you have. In an industry of self-promotion it is essential to put oneself first to get ahead and employ others to help you do so. So, how bold and daring it is in room full of competitors for the priority set to be one of love and connection. 
Discussion Questions
What dreams do you have for the future? Share two with the group.
Who or what have you been told is in the way of your success?
Who or what can help you achieve these dreams?
Seventh Sunday after Epiphany 
(Text links are to Oremus Bible Browser. Oremus Bible Browser is not affiliated with or supported by the Evangelical Lutheran Church in America. You can find the calendar of readings for Year C at Lectionary Readings
For lectionary humor and insight, check the weekly comic Agnus Day.
Gospel Reflection
This text includes what we often call the "golden rule," "do to others as you would have them do to you".  It also holds another nugget of morality at the beginning of verse 29, "turn the other cheek". I don't know about you but I have never fully understood what this means. Let people abuse you? Don't fight back, don't defend yourself? This may sound weak, but, in fact, it takes great strength and self-control not to respond to violence with violence. 
All of the directives given by Jesus in this passage can stand alone as a way of being in the world.  Each alone is difficult to follow and they are even more so when taken as a group. So, let's just look at verses 27-28; "…love your enemies, do good to those who hate you, bless those who curse you, pray for those who abuse you." These two verses sum up the following verses. If you do these things, the others will follow. This is a bold and daring way of being in the world. It means seeing our "enemies" in a new way. The Message puts it this way; "To you who are ready for truth, I say this; Love your enemies. Let them bring out the best in you, not the worst."
Discussion Questions
Where have you heard the golden rule- " treat others how you want to be treated'

 

and "turn the other cheek" other than church?
How are these sayings helpful? How are they harmful?

 

Who is an enemy that you can pray for and how can they bring out the best in you?

 
Activity Suggestion
Look through your social media feeds and identify "enemies". See them through the lens of love as described in Luke and as modeled by Alicia Keys. Pray for them and pray for the courage to love them. 
Closing Prayer
Source of  all love, it is so easy to demonize those who see the world differently from me, who hurt me, and who seem intent on harming those for whom I care.  Help me to see the fear and pain behind the acts of those I am tempted to dismiss as my enemies.  Give me the wisdom and the heart of Jesus to respond to them as he would, seeking to heal injury, bridge gaps, and transform foes into friends.  Amen.
The post February 24, 2019–Beyond Enemies appeared first on Faith Lens.