ELCA Faith Lens's Blog
Weekly Bible studies that engage youth and young adults in connecting world events with the Bible, faith, and everyday life.

Tuesday, March 31, 2020
<![CDATA[
Grace Heimerdinger-Baake, Ankeny, IA
Warm-up Question
When have you felt betrayed and how did you deal with those feelings?
Betrayed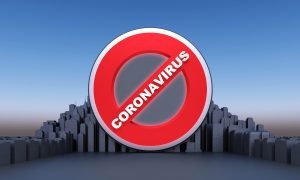 The COVID-19 virus is not only making hundreds of thousands of people sick, but it has also caused financial hardships for many. An article from Delaware's News Radio, shared the struggles Delaware restaurants are facing due to the coronavirus pandemic. Carrie Leishman, president and CEO of the Delaware Restaurant Association, and her team worked countless amount of hours to convence the governor not to shut down restaurants in the state of Delaware. The State of Emergency declaration closed all restaurants except for carryout and delivery. Leishman said in an interview, "We feel somewhat betrayed."
Despite being open to carryout and delivery, most restaurants will be unable to pay their staff, thus leading to mass unemployment and financial hardships for employees and owners. 
These feelings of betrayal spread further than restaurant owners and staff. Schools have resorted to online learning. Churches are live streaming worship. Stores have a very limited supply of toilet paper, wipes, pasta, bread, and other necessities. It's easy to feel betrayed watching people take the last two packages of toilet paper, leaving you with nothing. 
COVID-19, you have left us feeling betrayed.
Discussion Questions
Imagine, you are the governor of Delaware and you must decide whether or not to close restaurants, movie theaters, and gyms. How would you make the decision? How would you deal with the consequences of your actions?

 

Do you know anyone who is out of work due to the coronavirus?

 

How have you been personally "betrayed" by the COVID-19 virus?

 
Sunday of the Passion
(Text links are to Oremus Bible Browser. Oremus Bible Browser is not affiliated with or supported by the Evangelical Lutheran Church in America. You can find the calendar of readings for Year C at Lectionary Readings
For lectionary humor and insight, check the weekly comic Agnus Day.
Gospel Reflection
The passion narrative may be the most familiar story in the Christian faith, but this narrative of Jesus' betrayal, arrest, trial, and death on the cross is a story which is hard to hear and read. This story is filled with heartbreak, betrayal, loss, and grief. 
Not only does this story relate all the terrible things which happen to Jesus, but it also hits close to home for most people. Think about it. Have you been betrayed, deserted, or teased?  Have you ever felt like God was nowhere to be found when you were in the midst of struggle? 
Jesus has. 
Jesus was betrayed by Judas, a disciple.

 

Jesus was deserted by his other disciples.

 

To save himself, the disciple Peter pretended he didn't know Jesus.

 

Jesus was laughed at, teased, and called names.

 

Jesus called out to God, with God nowhere to be found, as he was dying on the cross.

 
Despite these dreadful experiences, there is hope. Jesus' story doesn't end on Good Friday. Good Friday becomes Easter Sunday. Death does not have the final word. Life reigns through the Resurrection. This is the Good News that provides us hope through all of life's obstacles. 
Many of us affected by COVID-19 are waiting for our Easter morning. We waiting for the stone to be rolled away. We are waiting for schools to resume, for businesses to open, to hang out with friends, and to just return to normalcy. In the meantime, we carry our stories of betrayal, grief, loss, and loneliness with us as we begin Holy Week. We hang on to the hope of the great triumph of Easter morning, knowing the Passion story doesn't end with Jesus dying on the cross. As we live in this time of loneliness, loss, and sickness, we wait with hope of our own Easter morning in the knowledge that we are never alone. Jesus understands our hurting hearts and walks with us amid our awful experiences. 
Discussion Questions
With which character in the Passion narrative do you identify ?

 

We hope that we would not have followed the crowd in saying "Let him (Jesus) be crucified!"  Sometimes it isn't easy to avoid the mob mentality. When has it been difficult for you to avoid doing what everyone else is doing?
Before Jesus' last breath, he cries out "Eli, Eli, lema sabachthani?" ("My God, my God, what have you forsaken me?")  Is it true that God forsakes Jesus? Why or why not.
When facing difficulties and hardships in your life, is it helpful to know that Jesus has experienced hardships and betrayal too? Is just knowing that enough?  What do you need to hear when you're living through grief, pain, confusion, or loss?
Activity Suggestions
Gather cardstock, markers, scissors, rulers, and pens. Cut the cardstock into 3.5" x 2" rectangles. Each person takes two rectangles and writes words of encouragement on the card and a favorite Bible verse. If available, laminate the cards with self-laminating sheets. Think of a person who is experiencing a difficult time and mail them the encouragement card. Carry the other one around with you for when you need encouragement and to remember the love of Jesus. If time permits, you may create more cards for others.
Closing Prayer
Gracious God, you have created me in your image and you love me so much that you sent your Son, Jesus Christ, to die on a cross. Help me to know and feel your presence in moments of despair. Strengthen me to be a source of hope and light to all who are desperate for hope. Amen.
The post April 5, 2020–Betrayed appeared first on Faith Lens.
Tuesday, March 24, 2020
<![CDATA[
Sylvia Alloway, Granada Hills, CA
Warm-up Question
Is the Coronavirus really a threat to ordinary Americans? Do we actually need to take the inconvenient prevention measures many health and government officials suggest (staying at home, cancelling group events, keeping a distance between yourself and others, etc.)?  Why or why not?
But Seriously…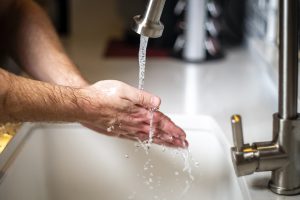 In January of this year an unusual disease suddenly began infecting people in China. Medical researchers discovered that it was caused by a new viral strain, which they called the Coronavirus. At first, the sickness seemed limited to China. Why worry, thought the rest of the world.  And then it began to spread across nations alarmingly fast. The Big Question:  How serious is the threat?  On the face of it, some say, "not very." Compared with the entire world population, relatively few get sick and even fewer  die. Young people rarely contract it.  Why the big fuss? There is all manner of advice and information available. Whom do we believe? 
Some people from Italy, where the outbreak has led to a nationwide quarantine, decided to tell others how serious the virus really is. In a video, ten ordinary Italians of all ages tell the world what they would have said about the illness ten days ago, had they known what reality would bring. Here are some quotes:
"A whole nation stuck at home. Didn't see that coming, huh?"
 "We've seen some worrisome videos… of people not taking this thing seriously."
"Just being able to breathe air in your own house is something you should already be grateful for."
"So maybe re-think your Saturday night plans."
Watch the video here: (Contains strong language)
So, the threat is real. Seriously.
Discussion Questions
Did any one of the comments made in the video stand out to you? Which one and why?
Since young people seldom catch this disease, why should they follow guidelines for slowing its spread?
The world is worried. God tells us that we needn't worry, because God is in charge. With this in mind, how can Christians deal spiritually and emotionally with this crisis?
Fifth Sunday of Lent
(Text links are to Oremus Bible Browser. Oremus Bible Browser is not affiliated with or supported by the Evangelical Lutheran Church in America. You can find the calendar of readings for Year C at Lectionary Readings
For lectionary humor and insight, check the weekly comic Agnus Day.
Gospel Reflection
A dear friend is very sick, and his relatives reach out to you. Please, come! What will you do? Most likely, you'll drop everything and rush to be with your friends. So, Jesus' reaction to the news about Lazarus is puzzling. We are told that he loved this family. Then why did he stay where he was for two more days, instead of hurrying to heal his friend, as he had done for perfect strangers? Was it because Bethany, where Lazarus and his sisters lived, was only a few miles from Jerusalem, where the authorities were waiting to kill him? Did he somehow know that Lazarus would get better? (When he says that Lazarus is only asleep, his disciples assume that's what he means.) Jesus tells us the answer from the very first. He waits for God's timing, because God will be glorified by this illness and death. Wait, what? 
Three times God's timing is questioned. Each sister laments that Jesus did not come soon enough to heal their brother. The mourners who have come to comfort the family wonder why the person who healed a blind man (see John 9:1-34) did not come in time to save a loved one. 
Martha is grieving, but she is not faithless. She believes that there will be a final resurrection and more importantly that Jesus is the Son of God. We hear the Lord's famous declaration "I am the resurrection and the life. He who believes in me will live, even though he dies."
What an impossibly wonderful statement! When Lazarus is raised, God will be glorified. Eventually he will die again. And yet he lives! God is glorified in death, in life, and finally in the greatest resurrection ever. Jesus will raise all believers together when he returns.
Jesus calls Lazarus back and God is glorified. Many of the mourners who witness this astounding miracle believe in Jesus, the resurrection and the life himself.
Pandemic illness is terrible, ugly, and frightening. Ignoring it will not make it go away. We can't help but ask, "What is God doing?" Like Mary and Martha, we think our timing is better than God's and suffering can't possibly be turned to good. Like the disciples and the sisters, we must wait with Jesus. And if we do, we will see him glorified, and we will never really die.
Discussion Questions
In Italy, where everyone must stay isolated from others, the residents of an apartment building all came out on their balconies and began to make music together. What do you think motivated them to do this? In what way can affliction either turn people against each other or bring them together?
If someone you know decided that they would not take any of the precautions which the medical establishment suggests, how would you convince them otherwise? Build an argument based on facts.
Activity Suggestions
Play the story game. Start with a single sentence, for example, "Garth's grandfather was sick." Each person in the class adds a sentence. The point of the story is to show how God brings glory out of suffering.
Using video equipment or a phone, take the argument from the discussion question and turn it into a recorded public service announcement. Encourage students to act out a scene, rather than simply standing and talking.

 
Closing Prayer
All loving, whose care for us is unfailing, use us to show others how you can bring good from evil and joy from suffering.  May our faith in the coming resurrection give us the compassion and courage we need to bring Christ's love to the world. Be with those who are sick, isolated, or fearful. Strengthen them with your love.  Amen
The post March 29, 2020–But Seriously… appeared first on Faith Lens.
Tuesday, March 17, 2020
<![CDATA[
Bob Chell, Sioux Falls, SD
Warm-up Question
Who are blind to the obvious today? Politically? Spiritually? 
So Obvious?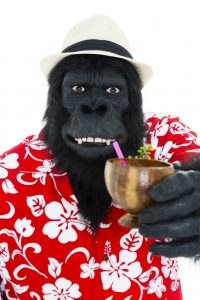 We often see what we expect to see and miss other things because we are not looking for them.  A famous experiment illustrates this.  A group of people is passing balls around.  Observers are asked to count the number of passes made.  During the time the group is passing the balls around, a person in a gorilla suit walks into the group, struts around, then moves away.  About half the observers say they did not see a gorilla.  If observers are told about the gorilla and the experiment is repeated, most see the gorilla–but miss other things which are obvious if you are looking for them.  You can see an illustration of this experiment here.  Watch the video if you have internet access.
Discussion Questions
Does this video shake your certainty of who is blind to the obvious today? If not, why not? If so, how so?
Can we ever be certain of anything?
How do faith and certainty differ?
Fourth Sunday of Lent
(Text links are to Oremus Bible Browser. Oremus Bible Browser is not affiliated with or supported by the Evangelical Lutheran Church in America. You can find the calendar of readings for Year C at Lectionary Readings.
For lectionary humor and insight, check the weekly comic Agnus Day.
Gospel Reflection
This long story in John is a favorite of mine, not only for its content but for the way it is constructed. At the beginning the man born blind is blind, meek and frightened while the religious leaders are bold and confident, but as the story progresses, ever so subtly, the roles are reversed. This is most clear when the once meek man mocks those questioning him, asking, "Do you also want to become his disciples?" Those in charge are now on the defensive and, unable to defend their view, they dismiss the man born blind in anger.
Today both those on the political left and right, like those in this gospel lesson, are certain their views are correct. Committed Christians on both sides base their convictions on their faith. What does the Bible have to say about this?
For those with eyes to see and ears to hear the message of this story is clear, "I may be wrong."  Those aren't easy words for those of us who care about our faith, our country and our world. Are we supposed to shrug our shoulders and turn away from serious issues in our world and in our life?
I don't think so. However, I do think that we should enter conversations with the awareness that we may be mistaken. Lest you think I am taking one story and overstating its message, take the Bible as a whole. You will find that those who are most certain, who are positive about what is right and how God would have them do things are usually wrong. They stone the prophets, they oppose Jesus; they judge, rather than love, their neighbor.
Christians have been on opposite sides of political and religious issues from the beginning. A large part of the book of Acts is a church fight about who can join and what the requirements are to be a Christian. In the 1800s Christians argued about whether slavery was a part of God's plan with those supporting slavery quoting verses like Ephesians 6:5 ("Slaves, obey your earthly masters with fear and trembling, in singleness of heart, as you obey Christ…") or Colossians 3:22 ("Slaves, obey your earthly masters in everything, not only while being watched and in order to please them, but wholeheartedly, fearing the Lord."). Those opposing slavery pointed to Galatians 3:28 ("There is no longer Jew or Greek, there is no longer slave or free, there is no longer male and female; for all of you are one in Christ Jesus.").
Today all Christians believe slavery is not a part of God's plan or God's will for humankind. However, what's obvious to us was not so obvious to Christians of the 1800s. 
More recently Christians have argued about the role of women in the church, sexual orientation, and sexual identity, often going to the Bible, not to discern where God might be leading us, but to support their convictions.
We do need to engage, debate, and even argue about the issues facing our church and our world. We need to do that by recognizing what is not obvious, that, as the Bible says, we are one in Christ.   "So we, who are many, are one body in Christ, and individually we are members one of another (Romans 12:5)."  For a longer riff on this,  read 1 Corinthians 12:12-26 where the apostle Paul goes on and on, like a bulldog, making the point that we are united in Christ. Like a Dad berating squabbling children, Paul drives the point home wanting us to know this is bedrock, non-negotiable.
Whatever your opinions and convictions, be mindful that it was those filled with doubt and questions who ultimately heard and followed God's call: Moses, Isaiah, Jeremiah, Esther, the list goes on and on.  
Discussion Questions
What is the "hot" issue in our world, in our country, in our community, our church, our school, our home?
If picking a side and standing our ground isn't the Christian way to approach controversy, how are we to approach it?
Activity Suggestions
Find someone in your group or class whose views differ from yours and argue with them—but switch sides, with you defending their view, and they yours.
Sometimes outside pressure has enabled the church or our country to see our unity. Persecution united early Christians while Americans were galvanized by WW II. What are the forces pushing us to unity today?
Closing Prayer
Loving God, open our hearts and minds to hear your word and your will for our lives and for our world. We care deeply and feel powerless surrounded by those who have no doubts. Give us faith to trust you are with us as we work to do your will in our lives and in our world.  Amen.
The post March 22, 2020–So Obvious? appeared first on Faith Lens.
Tuesday, March 10, 2020
<![CDATA[
Mary Houck, Decatur, GA
Note for leaders: This Faith Lens touches on sexual assault, rape, and the #Metoo movement.  The reflection is about telling difficult truths and being heard. Adult leaders should be prepared in case this topic is personally painful for some in the group. 
Warm-up Question
When someone tells you a story, what makes it sound more or less believable? 
Feeling Heard
On February 24th, Hollywood producer Harvey Weinstein was found guilty of rape and a lessor crime. He has been accused by over 80 women of sexual harassment, sexual assault, and rape. While he is not the only powerful man to have such behavior exposed, he is a famous example and his accusers were instrumental in starting what we now call the #Metoo Era.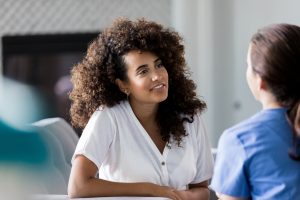 Such crimes are very difficult to prosecute and do not always lead to guilty verdicts and jail time. Cases often come down to whether the jury finds the victims trustworthy, whether they are heard and believed. Many victims of sexual assault never report it because (among other reasons) they are afraid no one will believe them. Those who commit these crimes count on that.  They do everything they can to deny the crime and discredit their victims.   Weinstein's lawyers used several tactics to discredit the witnesses in his trial, including claiming that the interactions were consensual. 
The news of the guilty verdicts, even though it was only on two counts out of dozens of accusations caused celebration among Weinstein's victims and their supporters. There is increasing hope that victims will be believed when they come forward.  Actress Rosanna Arquette said, "We will change the laws in the future so that rape victims are heard and not discredited." 
You don't have to be a victim of violence to wonder if the people around you "hear you." We all need someone who will listen carefully, see us for who we are, believe us when we talk about how we feel, honor our experience, and be on our side no matter what. 
Learn more here about why teens specifically do not always report sexual assault).  If you or someone you know has experienced violence, talk to a trusted adult or friend.  You are not alone. 
Discussion Questions
Do you ever hesitate to tell something about yourself because you're not sure people will understand? What do you do instead of sharing it?

 

Do you think your gender affects your level of confidence that people will believe you when you share something important?
What do you think are the consequences when someone tries to tell their story and no one believes them?

 

What effect does it have when they are believed?
Third Sunday of Lent
(Text links are to Oremus Bible Browser. Oremus Bible Browser is not affiliated with or supported by the Evangelical Lutheran Church in America. You can find the calendar of readings for Year C at Lectionary Readings
For lectionary humor and insight, check the weekly comic Agnus Day.
Gospel Reflection
The woman in this story was a Samaritan, an ethnic group that had a complicated relationship with the Jewish people.  They did not trust or like each other, avoiding interaction if possible.  She was also a woman; she wouldn't normally have a conversation with a strange man in public.  Jesus reveals that she has had five husbands and is currently living with a man to whom she is not married. This probably meant that she was poor and her husbands had either died or abandoned her. She had low status, so the current man in her life felt no obligation to marry her.  She would almost certainly have been dependent on these men for food, shelter, and clothing. She did not have the option to strike out on her own or earn her own income.  While this might not fit modern definitions of sexual assault, she was in a position of catering to their needs (such as getting water for the household in the heat of the day) in order to ensure her own survival. It was not necessarily her choice to be married or living with someone.
Jesus sees her, speaks to her, and understands her.  He sees that she is at the well and in her living situation out of necessity.  He offers her 'living water' in place of the water she has to gather every day. She responds with joy and amazement that he is able to tell her everything she had ever done, that he sees who she is and knows her struggles.  
With Jesus, we never have to worry that we will not be heard and understood. There is no emotion he doesn't understand. Instead of shame or doubt, he offers us a way to break the cycle—living water which will quench our thirst. We can experience this through prayer and the people God puts in our lives. Sometimes it feels like no one understands what we are going through. While no other person sees us as completely as Jesus, there are those around us who care enough to truly listen and carefully hold our deepest truths, while we figure out the way forward. Even better, we get to do that for others! 
Discussion Questions
Does it make you feel relieved or uncomfortable that Jesus already knows everything we've done even before we "confess" something?

 

Do you wish there were times you could hide from God?
Does knowing a person well make it easier or more difficult to believe them? Are you more likely to confide in a stranger or someone very close to you?
The woman in the story was also listening carefully.

 

People in the Gospel stories had many different reactions to the idea that Jesus was the Messiah. They often misunderstood him or felt he was a threat.

 

His own hometown tried to throw him off a cliff rather than believe in him! This woman believed immediately and went to tell others, who also came to believe. Do you think Jesus also needs us to listen carefully? What will we do when we fully understand who Jesus is and "hear" his message?
Activity Suggestion
Active Listening
In this activity, you will each share something about yourselves with a partner. While one is talking, the other is listening actively.

 

What to talk about? Really anything. If you need help getting started, choose something that causes a strong feeling  and let that lead you on to other things. It doesn't have to be about your deepest feelings, just something about you to help your partner  know you better.

 

How to listen: Listen silently and carefully.

 

Our tendency is to interrupt others by telling something about ourselves which relates to their story.

 

Your job is just to listen–not judge or respond. Do not make it about you. Remember what you are hearing so that later you can tell the story to someone else (if you have permission from the storyteller).  Don't just listen well enough to think of what you want to say next.

 

Divide into pairs.

 

Have each pair find a spot where they can sit back to back (chairs or floor).

 

One person goes first and talks about themselves for 3 minutes (or the amount of time you choose).

 

If they need help getting started, prompt them to tell a story about themselves. At the end of three minutes they switch.

 

Bring the group back together and debrief:

What was it like to talk about yourself uninterrupted? Did you feel 'heard'?
What was it like to listen in this way?

 
It can be hard at first to listen without imposing ourselves on what others are saying or reacting with our own feelings, instead of considering theirs.  Practice it with your friends and family this week and see what the results are! 
Closing Prayer
Listening God, thank you for knowing us so completely. Thank you for hearing us when we need to be heard.  Thank you for putting people in our lives who care enough to listen.  Help us to be a listening presence for those around us. Amen. 
The post March 15, 2020–Feeling Heard appeared first on Faith Lens.
Tuesday, March 3, 2020
<![CDATA[
Paul Baglyos, Baltimore, MD
Warm-up Question
What is the difference between sight and insight?
Winds of Change
Asayel Slay, a female rap artist from Saudi Arabia, currently faces arrest and punishment by Saudi officials because of her YouTube video/song "Mecca Girl."  The work, which celebrates women in Mecca, has been condemned by conservatives as disrespectful toward the values and traditions that have long prevailed in Meccan society.  Asayel's supporters regard her as a champion of women's progress in that society, while her detractors view her as a threat to social norms.  Religious convictions animate both sides of the controversy.
Discussion Questions
Look up the story about the controversy surrounding "Mecca Girl."

 

What opinions do you have about that story?
Can you think of other artists whose work has aroused controversy?  What are the issues and values at stake in that kind of controversy?
Second  Sunday in Lent
(Text links are to Oremus Bible Browser. Oremus Bible Browser is not affiliated with or supported by the Evangelical Lutheran Church in America. You can find the calendar of readings for Year C at Lectionary Readings
For lectionary humor and insight, check the weekly comic Agnus Day.
Gospel Reflection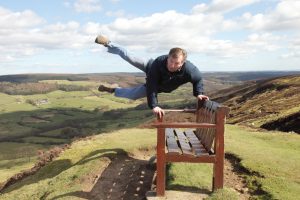 There's a lot going on in this long passage, which includes the oft-quoted verse 16.  Also worth noting, however, is the curious statement of Jesus in verse 8: "The wind blows where it chooses, and you hear the sound of it, but you do not know where it comes from or where it goes.  So it is with everyone who is born of the Spirit."  Jesus makes this statement to Nicodemus, a Pharisee who "came to Jesus by night" (verse 2) to inquire more deeply about Jesus' mission and identity.  
The passage suggests that the conversation between Jesus and Nicodemus includes elements of tension and conflict.  Nicodemus' question about a person entering the mother's womb a second time (verse 4), and Jesus' query, "Are you a teacher . . . and yet you do not understand?"  (verse10) might be interpreted as verbal sparring.  But there is no necessary reason to regard Nicodemus as an enemy of Jesus.  Later in John's gospel, Nicodemus speaks indirectly on behalf of Jesus against those who opposed him (John 7:45-51) and he cares for Jesus' body after his crucifixion (John 19:38-42).  
In light of those subsequent events, we can consider that Nicodemus is genuinely interested in Jesus' mission and identity, and sincerely desires understanding.  For the time being, however, understanding eludes Nicodemus.  His does not fully grasp what he has begun to glimpse in Jesus.
Jesus' curious statement about the wind blowing where it chooses describes Nicodemus' predicament.  Just as people can hear the wind blowing without knowing its source or its destination, so Nicodemus has sensed something occurring in and through Jesus without understanding its true meaning or purpose.  Nicodemus is not alone in this regard.  Even those closest to Jesus and most favorably inclined toward him labor under the same predicament throughout John's gospel.  In those who oppose Jesus the failure of understanding becomes a determination to stop him, to suppress him, even – eventually – to punish and exterminate him.  Jesus is, for friends and foes alike, a wind of change blowing about them.  They can all sense it, even if they cannot or will not comprehend it.
The story about "Mecca Girl" illustrates the different ways people react to any wind of change.  For some, a wind of change is a breath of fresh air, a stirring breeze; for others, it is a destructive, threatening storm.  Jesus compares the work of God's Spirit, of which he himself is a living embodiment,  to a wind of change.  (It is interesting to note that in many languages, including those of the Bible, the words for "spirit," "wind" and "breath" are often the same.)  This does not mean that every wind of change is necessarily of God or from God; but it does mean that God's work will always be comparable to a wind of change, rattling our familiar habits and perceptions.  We can sense God's work, even before we understand it.
Discussion Questions
What winds of change do you currently sense in our world?

 

In our nation?

 

In your congregation?

 

How are people responding to those winds of change?
Which of those winds of change do you regard as a breath of fresh air, and why?
How does "sight" (sensing what is occurring) align with "insight" (understanding what is occurring)?
How do you decide, and how might we decide, whether a wind of change is from God and a work of God's Spirit?
Activity Suggestion
Using the final reflection question in the preceding section, discuss a specific example of a current "wind of change" your group has sensed.
Closing Prayer
Gracious and holy God, give us diligence to seek you, wisdom to perceive you, and patience to wait for you.  Grant us, O God, a mind to meditate on you; eyes to behold you; ears to listen for your word; a heart to love you; and a life to proclaim you; through the power of the Spirit of Jesus Christ, our Savior and Lord.  Amen.  (Evangelical Lutheran Worship, page 76) 
The post March 8, 2020–Winds of Change appeared first on Faith Lens.
Tuesday, February 25, 2020
<![CDATA[
Heather Hansen, San Antonio, TX
Warm-up Question
How do you tell the difference between the truth and a lie?
Fake News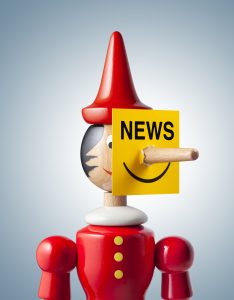 Post-truth is an adjective defined as "relating to or denoting circumstances in which objective facts are less influential in shaping public opinion than appeals to emotion and personal belief."  In 2016, "Post-truth" was Oxford Dictionaries' Word of the Year.   In a July 2017 article by Lausanne Global Analysis, the term "post-truth" is closely linked with another popular phrase of our time, "fake news."
Some fake news is generated with a specific agenda, but, as stated in the 2017 Lausanne article, a lot of fake news is simply a matter of careless, unverified reporting, or malicious attempts of greedy people to gain money and power through reporting of fake news on social media, thus generating ad money and attention globally.  Additionally, a 2016 survey by Pew Research Center states that 23% of people have shared fake news, either knowingly or not.  And let's face it; that was four years ago.  What might the percentage be in today's social media reports?  
There are a number of psychological reasons why people believe and share fake news.  First, in today's social media culture, people have the tendency to share and like posts that have more likes and shares.  Closely related to the definition of post-truth, people also tend to share posts that move them emotionally rather than those that contain objective information.  And finally, people are much more likely to believe news, even if it's fake, if the news aligns with their previously held world-view or ideas.
While some people propose that fake news is spread more rapidly because of what are called "bots" on the internet, research studies conducted and published between 2016-2018 showed that fake news is much more likely to spread by human cause, and that truth has a much less significant rate of sharing and spreading; usually less than 1,000 people are reached with truth, compared to 1,000-100,000 people with fake news.  
So what does this mean for Christians seeking to learn about the world around them?  And how does this relate to today's Bible texts?  First, people have always been curious and have always been confronted with new experiences and new information.  Second, while fake news  may now be a little easier to create and spread due to the speed of internet and social media, fake news is not a new thing.  In fact, as we see in our Bible text today, even Jesus is tempted with fake news which comes from a place of truth but gets twisted. Even the temptation of Adam and Eve occurs as a result of the devil manipulating words to imply truth which really isn't the truth at all.
Discussion Questions
What do the terms "fake news" and "post-truth" mean to you?

 

How do you see these terms in action in your every-day life?
How can you tell what is fake news and what isn't?
Why should Christians be concerned about fake news or post-truth?
First Sunday in Lent
(Text links are to Oremus Bible Browser. Oremus Bible Browser is not affiliated with or supported by the Evangelical Lutheran Church in America. You can find the calendar of readings for Year C at Lectionary Readings
For lectionary humor and insight, check the weekly comic Agnus Day.
Gospel Reflection
Temptation is and has always been a large part of human existence, hasn't it?  From the Old Testament lesson in Genesis on the temptation of Adam and Eve in the garden, to the temptation of Jesus by the devil in the gospel text for this week, to the regular temptations we face in our everyday life, there always seems to be a way that temptation tries to get the best of us.  Jesus even teaches us in the Lord's Prayer to ask for God's help in avoiding temptation!  The challenging thing about temptation is that it often disguises itself as truth, or part truth, when in fact temptation is really fake news–the lie that something else is more important than God's love for us or the love we have for others.
Let's take a look at the Old Testament reading and Gospel reading for this week.  First, in Genesis, the sneaky serpent takes the words that God commands and turns them into a lie that seems true…in other words, fake news.  Adam and Eve have been told by God that they can eat of ANY tree in the garden except one; the tree of knowledge of good and evil, and that if they eat from this tree they will die.  Then the serpent  begins tempting them by asking a negative question; "Did God say, 'You shall not eat from any tree in the garden'?"  Already, the tempter is trying to paint a negative picture of God's words. 
Of course when someone starts with a question that gets you thinking about what you can't do, you are going to hear the rest of the story in a different way!  Then, the snake tells them that the real reason God doesn't want them to eat from the tree of knowledge of good and evil is to keep them from being as knowledgeable as God.  The snake turns the truth, that they will die, into something that seems more desirable by telling them that they will be as knowledgeable as God. 
In the Gospel reading from Matthew, the devil uses words from the Old Testament, in two cases, almost direct quotes.  But, again, as with the fake news in Genesis, the truth is found in the meaning behind the words.  God gives us the promises in Old Testament scripture as signs of God's faithfulness, comfort, and love, whereas the devil uses them to tempt Jesus into showing power and testing God.  Jesus shrewdly answers the devil with scripture as well; reminding the devil of the true meaning behind the scriptures.  What we see, however, in both stories, is the devil using fake news or post-truth to try and draw us from God and the life and love God promises.
So, what are the devils or temptations in our own lives today that draw us away from the freedom, love, and life that God promises us?  Perhaps the fake news for us is found most readily in the form of advertisements and marketing that tell us we need certain products to live a fabulous life or be better people. We are told we need these things to be more beautiful or handsome, "cooler" or more accepted and appreciated.  Another daily temptation is to post things on social media whether or not they are true, so that we can gain more attention and power.  Maybe the temptation to give in to convenience lies to us and tells us we can do more, when really, the more we add to our lives, the less time we have for what is most important…God, our families, friends and other loved ones, and caring for our neighbors.
Today's Gospel helps us to understand in a world of post-truth that temptation is really fake news.  As people of God, we are given the assurance of love, acceptance, belonging, forgiveness, mercy, and unconditional grace.  These we are called to share with all people.  As we combat the reality of "fake news" in our world—the lies that people tell about others and the world, the lies we tell ourselves, and the temptations which draw us away from loving and living freely—are called to face temptation and tempters with words similar to those used by Jesus. We confess our love and trust in God, so that we don't test God, but live fully in reliance on God's truth and faithfulness, even in the wilderness of life.
Discussion Questions
How can you determine what is temptation or fake news in your own life?

 

Which people or resources can you rely on to help you?
In what ways does temptation sneak up on you in life, and how can you be more aware of it?
What fake news do you feel called to reveal the truth about, and how will you do that?
Activity Suggestion
Play the game "Two Truths and a Lie".  Have each person in your group tell two truths about themselves and one lie.  As a group, try to determine what they said that is a lie.  What is hard about figuring out the truth?  What helps you to know what is truth and what is a lie?
Closing Praye
Holy God, as we enter the season of Lent and a time of repentance and reflection, help us to be aware of all the temptation around us and to find the truth in the midst of the lies.  Help us to know the truth about ourselves and keep us from spreading fake news in the world.  Amen.
The post March 1, 2020–Fake News appeared first on Faith Lens.