ELCA Faith Lens's Blog
Weekly Bible studies that engage youth and young adults in connecting world events with the Bible, faith, and everyday life.

Tuesday, January 22, 2019
<![CDATA[
Andrew Tucker, Columbus, OH
Warm-up Question
What does it feel like to come home after you've spent some time away? What does it feel like when people notice the ways that you've changed while you were gone?
Coming Home
Census researches report that more and more people are moving away from rural living and into urban and suburban communities. That's true in our country, in  small town Warren, North Carolina. The reasons for such departures include the high volume of job opportunities, public services, and entertainment options in cities. The same is true of me, a child of small town Orrville, Ohio who currently lives in Columbus, Ohio and has lived in major metropolitan areas for most of the last decade. This trend extends far beyond the United States. It's true across the globe, even as far away as Australia. Yet, as this last article details, there are people that choose to live the country life despite the trends toward metropolitan living, and even those who return home to country life after deciding to leave the daily grind of the city. While the trend is toward population centers, some are drawn to their more rustic roots to make major changes or undertake new initiatives, like beginning a new job or starting a family. 
Discussion Questions
Would you rather live in the city, in the suburbs, in a small town, or in the country?

 

How does that compare to where you live now?
Which one feels most like home to you?

What might make you come back home after moving away?

 

What in that is inspiring to you?
What in that challenges you?
Third Sunday after Epiphany
(Text links are to Oremus Bible Browser. Oremus Bible Browser is not affiliated with or supported by the Evangelical Lutheran Church in America. You can find the calendar of readings for Year C at Lectionary Readings
For lectionary humor and insight, check the weekly comic Agnus Day.
Gospel Reflection
Though the heading in your Bible might say something like, "The Rejection of Jesus at Nazareth," as it does in the New Revised Standard Version (NRSV), the reading we're assigned today only introduces us to Jesus's routine, his leadership, and his decisions at the very beginning of his public ministry. Any knowledge of his rejection comes later.
In our seven verses, we see Jesus come to Galilee from Jerusalem, which is a big change. Comparing Nazareth to Jerusalem is likely comparing a town with one stoplight to Los Angeles. Nazareth was a small place, relatively insignificant to most outside observers, except we know that it was Mary's hometown and where Jesus grew up. Now, he's back with some new news to share. But how did he get here?
Just before this, John baptizes in the Jordan River, near the Dead Sea. Then Jesus follows the Spirit into the wilderness for temptation before he eventually lands in Jerusalem. In other words, Jesus could easily have begun his ministry in the center of religious life, among the politically powerful and socially elite, with a huge audience to hear the message of God's reign come near. For some reason, Jesus returns home to start a movement that will change the entire world.
Perhaps this was because it's easier to start a new movement in familiar territory. Perhaps Jesus wanted to try his routine first with a smaller audience. Perhaps it's because Jesus hoped to recruit people as disciples from among old friends and fishing buddies. We can imagine many reasons, but what the Bible tells us specifically is that Jesus came to Galilee under the power of the Holy Spirit and entered that synagogue on the Sabbath because it was his custom. Just as the Spirit led Jesus into the wilderness for his temptation, so too the Spirit leads Jesus into Galilee to begin his ministry. 
Jesus went home because God was there, calling him to something wonderfully new in a place that felt very familiar. Jesus, following the proclamation of Isaiah 62, proclaimed some radical changes to his family and neighbors and friends: "Good news to the poor, release to the captives, recovery of sight to the blind, freedom to the oppressed, and the year of the Lord's favor." In other words, Jesus didn't just return home for himself, but instead, followed the Spirit in a mission to bless all kinds of people, beginning with the people Jesus knew best.  
It's important to remember that; just because Jesus knew them best doesn't mean he liked them most. This is not a call to give good news just to your friends, to those like you. Rather, when we follow Jesus and return home with good news, we offer that gospel of liberation and divine favor to all people. Jesus' return isn't because of his affinity for the select few of Galilee, but because the seed of his word, planted in the Nazarene soil, will blossom with fruit that will feed all nations. 
Even though the hustle and bustle of Israel's religious and spiritual life was centered in Jerusalem, Jesus announced the fulfillment of God's promises in Galilee. Of course, Jesus eventually returns to Jerusalem, and sends the disciples from Jerusalem to the very ends of the earth. In other words, God's good news is for all people, no matter where they call home.
Discussion Questions
Why do you think, according to Luke's Gospel, Jesus chose to begin his ministry in his home region of Galilee?

 

How could you, like Jesus, do something profoundly new in the normalcy of your own home?
In what way could you try to make a huge impact for God through a place or community that other people believe to be insignificant?

 
Activity Suggestions
Play a game with a home base, like capture the flag or kick the can, but make the home base an inconvenient or typically disadvantaged place in the game. Help the players see the value of home even if it's not the most common or easiest choice.

 

Have participants write or draw on sticky notes what things they would like to have in life (house, family, job, recreation, and the like). Then, have them put each note on a map where it is most likely to exist in the way they imagine it. For instance, someone who loves public transportation and easy access to NBA games likely won't find those in Idaho's potato fields. But if someone likes stargazing, camping, easy access to ski slopes, and physical work, then rural Idaho could be just the place.

 

On your next youth group trip, whether to a church conference or serving learning trip, intentionally include rural, suburban, and urban experiences to help your people visualize the way their faith might come alive in each of these spaces.
Closing Prayer
God of our ancestors, we thank you for homes that raise us well, for homes that give us respite from abuse, dysfunction, or neglect, for homes that inspire us to journey into the great unknown, and for homes that receive us with open arms when we return. Wherever we make our home, guide us into a community that lives your favor for all people. Amen.
The post January 27, 2019–Coming Home appeared first on Faith Lens.
Tuesday, January 15, 2019
January 20, 2019–Hero at the Wedding
<![CDATA[
Brian Hiortdahl, West Hills, CA
Warm-up Question
Who is your hero?
Hero at the Wedding
Just after getting married on the beach, newlywed groom Zac Edwards was alerted to a swimmer in danger drifting out to sea.  The former lifeguard and member of the Coast Guard interrupted the wedding photos to save a life:
https://ktla.com/2018/08/09/groom-rescues-struggling-swimmer-moments-after-beach-wedding/
Discussion Questions
 

When was the last time you were in an emergency situation?

 

What happened?
What things are important enough to interrupt a wedding celebration?
What one story from your life do you think you will tell your grandkids?  Why?
Second Sunday after Epiphany
(Text links are to Oremus Bible Browser. Oremus Bible Browser is not affiliated with or supported by the Evangelical Lutheran Church in America. You can find the calendar of readings for Year C at Lectionary Readings
For lectionary humor and insight, check the weekly comic Agnus Day.
Gospel Reflection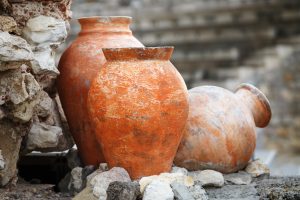 Jesus wasn't the groom at the wedding in Cana, and he didn't technically save a life, but he was a hero.  In biblical times, running out of wine at a wedding was an emergency.  Wine was more common and safer to drink than water.  Wine was a symbol of joy.  Wine was also an expected gift from friends, who would provide it in advance of the week long wedding celebration.  To run out of wine at a wedding would bring enormous shame to the families involved.  It would be an indication that they did not have enough friends.  It would harm their social standing in the village beyond repair.  Jesus rescued a dire situation.
As usual with the gospel of John, however, there is also much more to the story.  John calls this episode "the first of his signs," meaning the miracle points beyond itself to something more.  Clues are dropped throughout the story.  "The third day" not only reflects the Jewish custom of being married on Tuesday (because the third day of creation is doubly blessed by God calling something good—see Genesis 1:9-13), it also points to the resurrection.  Dialogue with his mother about his "hour" anticipates his crucifixion.  It seems likely that the wine is meant to allude to Holy Communion; the only other time empty containers are "filled" in John's gospel it is with an abundance of bread after the feeding of the multitude.  And the quality of the wine from Jesus exceeds what anyone else provides, a theme which will recur throughout the gospel.
This story will become important background for the night immediately before the "hour" when Jesus saves flailing humanity with his self-giving heroics on the cross.  He quotes Song of Songs to his disciples:  "Rise, let us be on our way."  It is what the groom says to his bride, inviting her to the vineyard.  He then says, "I am the vine" on his way to urging his disciples to "bear fruit" and "love one another as I have loved you."  The point of everything he says is symbolized by the abundant wine:  "I have said these things to you so that my joy may be in you, and that your joy may be complete."  The "sign" at Cana points to the gift of abundant life saved with love and overflowing with top-notch joy.
Discussion Questions
How does the newlywed Edwards couple remind you of Jesus and his love?
When and where in your life has Jesus transformed trouble into joy?
Does weekly worship feel like a wedding reception?  Why or why not?
Who has loved you, and inspired you to love others?
Activity Suggestions
Sponsor and organize a First Aid/CPR training at your church.
Write thank you notes to first responders or other local heroes in your community.
Initiate or support the Souper Bowl of Caring or another resource drive (food, clothing, toiletries, etc.) to help those who do not have enough.
Throw a party.  Bring enough soda!
Closing Prayer
Son of Mary and Son of God, come into our lives and turn our water into wine, our worries into wonders, our emergencies into blessings, our love into action, our scarcity into abundance, our stories into signs of your goodness, and our struggles into joy.  Amen.
The post January 20, 2019–Hero at the Wedding appeared first on Faith Lens.
Tuesday, January 8, 2019
January 13, 2019–Public Servant
<![CDATA[
Dave Dodson, Fort Walton Beach, FL
Warm-up Question
What political figures (living or dead) do you admire?  What characteristics about them do you find to be admirable?Public
Public Servant
2018 has come to a close.  At the end of the year we tend to look back at all that has happened and remember those who have passed away during that year.  In the last year, two of the people mourned by our nation have been prominent political figures: John McCain and George H.W. Bush.  
After John McCain succumbed to cancer in August, former President Barack Obama delivered a stirring eulogy for him.  In this eulogy, Obama commended the former Senator, saying that McCain had "concluded that the only way to really make his mark on the world is to commit to something bigger than yourself."  In the same speech, the crowd chuckled along as Obama, a former political rival of McCain, referenced the latter's famously short temper and animated personality.
Likewise, following President Bush's death in November, a eulogy by Presidential historian Jon Meacham celebrated Bush's legacy with a simple statement: "An imperfect man, he left us a more perfect union."  While making humorous references to some of Bush's most notorious verbal gaffes, Meacham also celebrated Bush's humility and self-proclaimed goal of working for all Americans.
Both Senator McCain and President Bush had prepared for their deaths beforehand, asking Obama and Meacham to speak at their respective funerals.  They knew that they were asking men who knew their flaws, as well as their strengths, to speak on their behalf.  However, these statesmen were also honest about their flaws during their lifetimes.  Their eulogies became a last testament to this humility and integrity.
Discussion Questions
What would you like to be said about you at the end of your lifetime?
Why do you think that one of the synonyms we sometimes use for politicians is "public servant"?
Baptism of Our Lord
(Text links are to Oremus Bible Browser. Oremus Bible Browser is not affiliated with or supported by the Evangelical Lutheran Church in America. You can find the calendar of readings for Year C at Lectionary Readings
For lectionary humor and insight, check the weekly comic Agnus Day.
Gospel Reflection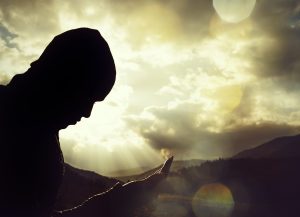 In today's Gospel reading we are treated to an incredibly powerful lesson in humility and service.  Two of the most prominent figures in the Gospels, Jesus and John the Baptist, demonstrate the great importance of humility when it comes to reaching those around them.
In the first part of today's reading, we find John in his position as a fiery preacher and prophet, proclaiming the coming kingdom of God.  John's powerful words and fierce sincerity have earned him a vast following.  Yet even in front of the hundreds of people who have come to him for guidance and salvation, John makes a startlingly humble statement.  "One who is more powerful than I is coming," John said. "I am not worthy to untie the thong of his sandals."  
This simple statement is a powerful witness by John.  Rather than seeking fame, John admits his limitations.  Rather than use his position as a public figure to raise his status, John humbles himself.  This is an incredible moment, one which truly helps prepare the way for Jesus.  By using his position of prominence to humble himself, he prepares the crowd for the pure majesty of the coming of God in the form of Jesus.
Jesus does arrive, and John proclaims Jesus to be the man who he had been speaking about – the Lamb of God.  But our lesson in humility isn't over.  For months, John had been traveling through the region, proclaiming that it was necessary for everyone to repent and be purified of their sins through baptism with water.  
When Jesus, the one about whom John has been speaking, arrives, what does he do?  Does he immediately begin to tell the crowd what to do?  Does he take over the baptisms himself?  Does he sign autographs and wave at his new fans?  No, Jesus steps into the water and has John baptize him as well.
But why?  We know that Jesus did not sin, and he was not in need of purification.  Why would the savior of all humankind, the perfect Lamb of God, submit to a purification ritual for the sinful and imperfect?
We have only one conclusion: Jesus humbled himself in this way to serve us.  By bringing himself down to our level, Jesus became able to serve and teach us in our own world.  It was the humility and gentleness of our Savior that made him a powerful force for good in the world.  It was this humility that brought to him people that had been marginalized and ignored by the rich and powerful.  By stepping into the water for baptism, Jesus stepped down to our level, showing that he was the guide and redeemer of the outsiders, the oppressed, and the outcast.
How do we know that this was such a powerful act?  Because the sky opened, following Jesus' baptism, the Holy Spirit descended upon Jesus, and the air rang out with the commanding voice of God: "You are my Son, my Beloved; with you I am well pleased."
Discussion Questions
What other passages from the Gospel can you recall in which Jesus or his followers humble themselves to serve others?
What does it look like today when someone humbles themselves to serve others?

 

Can you think of any examples of servant leaders?
Activity Suggestions
God calls each of us to be his hands and voice to a world in need.  The Gospels are like a Help Wanted ad, and we are here to apply for the job.  Write a Help Wanted ad for a job entitled "Humble Servant of God".  Be sure to include requirements, necessary skills, and how to apply for the job!
Closing Prayer
Heavenly God, you humbled yourself to walk among us, your imperfect people.  We are so grateful to you for bringing yourself down to us, so that we would not have to walk alone.  Help us to humble ourselves after your example.  Teach us to thrive in service through others, and grant us the peace that we pass onto others.  In the name of Jesus we pray, Amen.
The post January 13, 2019–Public Servant appeared first on Faith Lens.
Tuesday, January 1, 2019
<![CDATA[
Dennis Sepper, Rosemont, MN
Warm-up Question
Have you ever looked for something you lost and found it in a very unlikely place? 
Home for the Holidays
Raleigh, North Carolina, December 17, 2018 – Twin sisters A'nina and Zoe Pasco, members of their middle school's cheer squad, thought it odd that there so many reporters at the school's basketball game.  Then at halftime when the school mascot came onto the court, the dolphin looked a bit taller than they remembered.  What they didn't know was that their father, a U.S. Air Force Sergeant, was the reason for both of those unusual observations.
Finally, the mascot removed the costume head and the twins couldn't believe their eyes.  A'nina and Zoe dashed into their father's waiting arms (fins?)  The reaction of the twins was worth the whole surprise which the school administration approved.  To see the twins' reaction, follow the link below for a video of the reunion.
https://www.newsobserver.com/news/local/education/article223226275.html
Discussion Questions
Do you like being surprised?

 

What's the best unexpected surprise you ever experienced?
Why are unexpected surprises so special?  (Outside of the obvious fact that they are unexpected!)
Have you ever been the person doing the surprising?  How did the reaction of the person you surprised make you feel?  Was it worth all the secrecy and planning?
Epiphany of Our Lord
(Text links are to Oremus Bible Browser. Oremus Bible Browser is not affiliated with or supported by the Evangelical Lutheran Church in America. You can find the calendar of readings for Year C at Lectionary Readings
For lectionary humor and insight, check the weekly comic Agnus Day.
Gospel Reflection
January 6th is the festival of the Epiphany of Our Lord on the church year calendar.  It is the 12th day, the last day, of the Christmas season.  The day is remembered as the day the wise men arrived to pay homage to the baby Jesus.  The gospel writer Matthew includes the story to remind us that Jesus is not only the ruler and savior of Israel but of the entire world.  The wise men represent all the gentile world as they come to worship Jesus.  
When the "wise men from the East" saw the star announcing the birth of Jesus, they did the most logical thing; they headed to Jerusalem, the capital city, and to the palace of King Herod.  They were looking for the "child who has been born king of the Jews" and it made perfect sense to them that the king would be born in Jerusalem. However, when they arrived and asked King Herod about the birth, it seems Herod knew nothing about it.  Herod had to call together the priests and scribes to ask them where the child was to be born.  It was a surprise to everyone there that it was noted the child was to be born in Bethlehem, a city far more insignificant than Jerusalem.  It is also worth noting that while the foreign wise men knew of the birth, the religious leaders had missed the clues that Jesus had been born.
With this new information, the wise men set off to Bethlehem.  The star reappeared and guided them to the place where Jesus was.  Matthew tells us that the wise men were overwhelmed with joy that they had found Jesus in this place they didn't expect.  Once there the wise men offered Jesus gifts befitting a king…gold, frankincense and myrrh.
So often we look for Jesus in places that seem to make sense…in church, in the Bible, when we are doing our devotions.  The wise men remind us that sometimes Jesus shows up in unexpected places and surprises us with God's presence.  When we discover Jesus in those unexpected places we too can be overwhelmed with joy and we can return our praise to God.
Discussion Questions
Can you think of a time when you ran across Jesus or God in an unexpected place (outside the church and the Bible)?

 

Where was that place and how did you feel when you sensed Jesus' presence?
If you were giving a gift to Jesus like the wise men did, what would that gift be?  Why did you chose that gift?
There are many traditions surrounding the wise men and their story that are not mentioned in Matthew's account.  Read the gospel again carefully and answer the following questions:
How many wise men were there?

 

Tradition says there were three
Does Matthew tell us they were kings as is often depicted and sung about?
Where do the wise men find the baby Jesus?  In the stable and the manger?
Activity Suggestion
There is a very old tradition surrounding the day of Epiphany of blessing one's house or the church building for the new year ahead.  Take a piece of chalk and over the door of your house or the church (please get permission first!) write the following; 20 + CMB + 19.  In this inscription you will see the new year, 2019, two crosses and the letters CMB which stand for the traditional names of the wise men, Caspar, Melchior and Balthasar.  Once you have written the inscription you can pray this prayer from Sundays and Seasons (Copyright © 2018 Augsburg Fortress. All rights reserved.)
O God, you revealed your Son to all people by the shining light of a star. We pray that you bless this home and all who live here with your gracious presence. May your love be our inspiration, your wisdom our guide, your truth our light, and your peace our benediction; through Christ our Lord. Amen.
Closing Prayer
Loving God, we thank you for revealing Jesus as the Messiah to the wise men showing us that your love, grace, mercy, and peace are meant for all people of every nation.  By the power of the Holy Spirit assist us to share the good news of Jesus with everyone we meet through word and deed.  We ask this in your most holy name.  Amen.  
The post January 6, 2019 appeared first on Faith Lens.
Tuesday, December 25, 2018
December 30, 2018–Discovering Where He Belongs
<![CDATA[
Scott Moore, Erfurt, Germany
Warm-up Question
What is the best thing you like about when you come home from being away for a while? 
Discovering Where He Belongs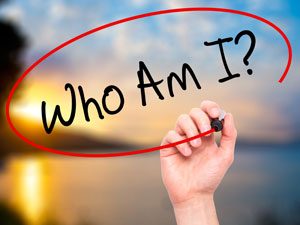 It's beginning to look a lot like the Christmas Nick Schneider dreamed about much of his life. He just recently took advantage of new Indiana law which just made possible the release of more than 50 years of adoption records, including Schneider's. He was one of those fortunate children who was adopted as a baby by two loving parents. They raised him with love and care and provided him all the things that one hopes for in life. Shirley Williams gave Nick up for adoption those many years ago when he was just one day old. She was a 17 year-old, unwed mother. In that time, that was rather scandalous, so she was sent to a place away from her home in order to give birth in secret. 
Schneider found out that he was adopted when he was 12 years old. Reporting to local news sources Schneider said,  "There was always a void. I just needed to know, I wanted to know where I came from. I wanted to know my roots." In recent years, he started trying to find out about his ancestry through an online DNA test. That led to identifying his grandfather and finding a picture. A television station ran a story on him and when they showed the picture of his grandfather a biological cousin reached out and eventually connected him to his mother.  This has been a been a dream come true in the making. 
Shirley and Nick met last September and, at last report, were planning on celebrating this Christmas together for the first time. 
Discussion Questions
How many generations can you trace back in your family?
What is your experience with adoption?
When have you ever looked hard for something and found it?
If someone adopted grows up in a loving home, why do you think they still go looking for their biological parents?
First Sunday of Christmas
(Text links are to Oremus Bible Browser. Oremus Bible Browser is not affiliated with or supported by the Evangelical Lutheran Church in America. You can find the calendar of readings for Year C at Lectionary Readings
For lectionary humor and insight, check the weekly comic Agnus Day.
Gospel Reflection
Jesus of Nazareth in Galilee, still technically a boy in the eyes of his community but on the brink of being seen as an adult (this was at the age of thirteen), is traveling along with his parents. They are traveling in the security of friends and family and go to Jerusalem for the Passover, one of the most important religious festivals in the Jewish tradition. Jesus has parents who care.
Just last week, we relived the story of this newly betrothed couple away from home with no place to give birth to the one promised by the Archangel Gabriel. Now he is all grown up. Mary and Joseph seem to have done a good job. Jesus is twelve years old, healthy, and…lost! They lose Jesus in Jerusalem, a city full of thousands of people from all over the region. How worried must they have been? Apparently, these loving, adoptive parents didn't need to be worried at all as they come to find him in the temple.
Jesus found his way home to his first parent. "Did you not know that I must be in my Father's house?" This statement is surprising and not surprising at the same time. If we have been following Jesus' story closely, we know who he is and we know that Mary and Joseph know who he is. Maybe they forgot over the past twelve years. Maybe they knew Jesus was special but didn't know if he knew. Whatever the case may be, Jesus knows who he is. Jesus lays claim to his divine heritage. Jesus seeks a home-coming of biblical proportions. He amazes the learned leaders gathered discussing God and God's word. Jesus yearns to be in his Father's house and comes into his own. It is three days after they notice him missing that they find Jesus.
How long was Jesus there in his Father's house? Certainly long enough to be passionately engaged in study of scripture and theological discussion. We don't know any of the other details of this experience like where Jesus stayed, how he got by, etc. All we know is that Jesus is doing just fine and Mary chastises him for "treating us like this" and "causing us great anxiety". They didn't notice he was missing but when they did, they were scared. They love their son, and like so many parents when their child goes missing, they were terrified something might have happened to him. Here the Gospel of Luke helps us see Jesus with new eyes. He is not just the baby in the manger or the lost twelve-year old. Jesus is not lost in Jerusalem but he lost in God's word. No worries, Mary and Joseph. Jesus is right where he is supposed to be. 
Jesus, however, still has family responsibilities to his earthly parents. He is a good son to them despite giving them a scare. Jesus goes home with Mary and Joseph, even if it is very clear now how strong his connection is to his first Father. This divine child is a loving son to both parents, those on earth and the one in heaven. The next time we see Jesus in the Gospel of Luke, he is all grown up "in wisdom in earthly years" and ready to begin his ministry of preaching and being the good news. 
Discussion Questions
When have you ever had the feeling of knowing you belonged somewhere or not belonged somewhere?
Where would you like to be right now?
When have you felt like you were old enough but others still treated you as a child?
What are you passionate about? What kind of activities could you "get lost" in?
Which bible stories or topics of the faith could you "get lost" in?
Activity Suggestion
A faith family tree: Have the participants trace all those in their family and their connection to the faith. They can draw this as a family tree or as a chart. Help the participants identify patterns in their faith family tree. 
Closing Prayer
O God our loving parent, we thank you for giving us the gifts of knowledge, wisdom, and curiosity. Give us a spirit of passion for you and your word. Open our minds and our hearts to engage in conversations about our faith with our family, friends, and others who are interested. May we be examples of your love and may the world see us as your children. We ask this in the name of your Son, our friend and heavenly brother, Jesus Christ our Lord. Amen 
The post December 30, 2018–Discovering Where He Belongs appeared first on Faith Lens.
Tuesday, December 18, 2018
December 23, 2018–Are you Excited?
<![CDATA[
Seth Moland-Kovash, Palatine, Il
Warm-up Question
 What are you most looking forward to right now?
Are you Excited?
Anticipation and excitement are two very powerful human emotions. We look forward to vacation, to time off from school or other responsibilities. We might look forward to family time, to Christmas, to gifts (giving and receiving). Simply the act of anticipating something releases powerful chemicals into our bloodstream which make us feel the joy – that's what anticipation is.
Companies that try to sell products to us know this well. This is what advertisements and pre-release promotions are all about. The companies are trying to create anticipation in us so that we feel that joy and then want it more and more—and seek out the product they are promoting. Sometimes this is done through industry events like the Consumer Electronics Show. This event, held in January each year, is all about creating anticipation. The event is an opportunity for companies to tell us what consumer electronic products (mobile phones, televisions, computers and the like) they will be releasing in 2019. But the weeks leading up to the event are themselves about anticipation. Companies will tease what products they will be announcing at CES to build up the anticipation. As the linked article tells us, even before the official event starts on January 8, there are two "media days" where companies jostle for headlines and buzz – all trying to create the most excitement and anticipation they can for their products.
Discussion Questions
Do you like to be the first one in your family or friend group to try something new? This could be a technological thing or some other kind of experience.
Are there new technological products or innovations you are excited to see?

 

Have you ever experienced disappointment when you've finally gotten to do or see or use something that you've been anticipating?
Fourth Sunday of Advent
(Text links are to Oremus Bible Browser. Oremus Bible Browser is not affiliated with or supported by the Evangelical Lutheran Church in America. You can find the calendar of readings for Year C at Lectionary Readings
For lectionary humor and insight, check the weekly comic Agnus Day.
Gospel Reflection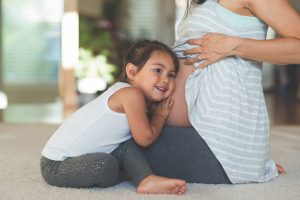 Mary was excited and Elizabeth was excited. These two women were experiencing an anticipation that is a common occurrence for people throughout history – the expectation of the birth of a child. Each was excited to meet her own child and to see what would become of him.
This story tells us of another level of excitement. When Elizabeth saw Mary, the child in Elizabeth's womb (John the Baptist) "leaped for joy." Elizabeth is sharing her testimony that even the unborn child she carried was anticipating and excited about the unborn child Mary carried.
We know the rest of the story – we know that John was a bit of a predecessor to Jesus in public ministry. We know that John baptized Jesus. We also know that Jesus would save the world through his life, death, and resurrection. It seems that John knew that too – even before birth.
Discussion Questions
Can you relate to John's excitement about Jesus? What excites you about Jesus?
John shared his excitement by leaping for joy. How can we share our excitement about Jesus?
Activity Suggestion
Snap pictures of you and your youth group showing your excitement at Jesus' coming. Get creative. Use props or facial expressions. Share your pictures with the world through social media.
Closing Prayer
Come Lord Jesus, and fill us with joy at your birth. Amen.
The post December 23, 2018–Are you Excited? appeared first on Faith Lens.